Sign up online purchase fair 2021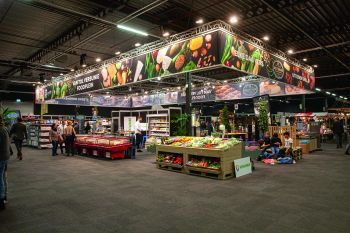 The traditional Van Tol Versunie Purchase Fair will not be organized in 2021. The restrictions resulting from Covid-19 enable the organization of physical events in 2020 and it will be uncertain also for 2021. Nevertheless, Van Tol Versunie would like to maintain the Trade Fair moment at the beginning of the year 2021.
It is of great value to our entrepreneurs, manufacturers, suppliers and Van Tol Versunie. From August on we are working on an online platform for buyers, supermarkets, suppliers, manufacturers and retailers in food. We are therefore proud to announce that we are going to open the ONLINE PURCHASE FAIR 2021 of Van Tol Versunie on Friday 19 February 2021. This will be a historic moment in the run-up to our 70th anniversary.
All independent entrepreneurs in The Netherlands and abroad can look around the brand portals for a week, watching, reading and listening to trends and developments and innovations. Explore new products and assortments on the product pages, place orders and just like on the traditional physical fair: collecting big discounts!
Register now for the Van Tol Versunie Online Purchase Fair and receive the Not-To-Lift-Van-Tol-Versunie-Relation-Box with your first delivery in February. A big package box full of inspiring products of new and existing brands with which you can also make a difference for your customers if in your assortments. You have not ordered from Van Tol Versunie before? Please fill in the registration form and we will contact you within 24 hours to register you!
We look forward to your registration.
Van Tol Versunie Exhibition Team
Foto's