ISM Cologne 2020
Gepubliceerd op 19-03-2020 in Van Tol Retail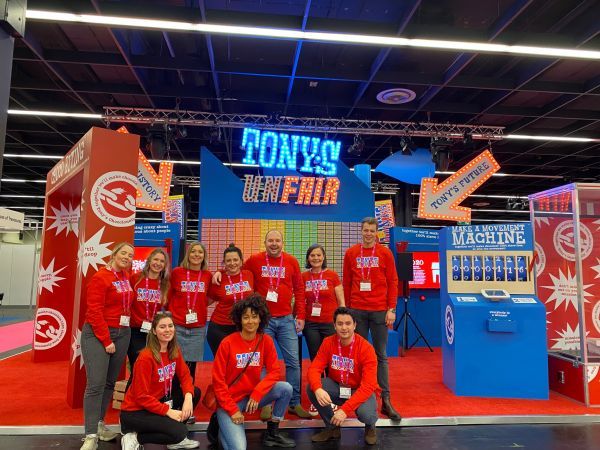 From the second till the fifth of February Tony's Chocolonely and Van Tol Versunie Import-Export were present at the ISM fair in Cologne. It was the first time for Tony's Chocolonely to be present at one of the largest confectionary fairs in the world, which also brought quite some pressure to the team. That is to say exciting positive pressure!

The Tony's Chocolonely team managed to build a beautiful booth which fully represent the marketing capacities of the brand. By working intensely together, export team Van Tol and team Tony's Chocolonely created synergies and showed the visitors their energy to make a global impact.

The fair was a perfect occasion to meet new clients who would soon join the mission towards a 100% slave-free chocolate industry. Great to have new members on board from Turkey, UAE, Brazil and Singapore!! We cannot wait to make Tony's the market leading brand in these countries. We sincerely hope to announce more and more partners on our global force against the defects in the chocolate industry.
---
Terug naar overzicht